When does Jade plant flowers?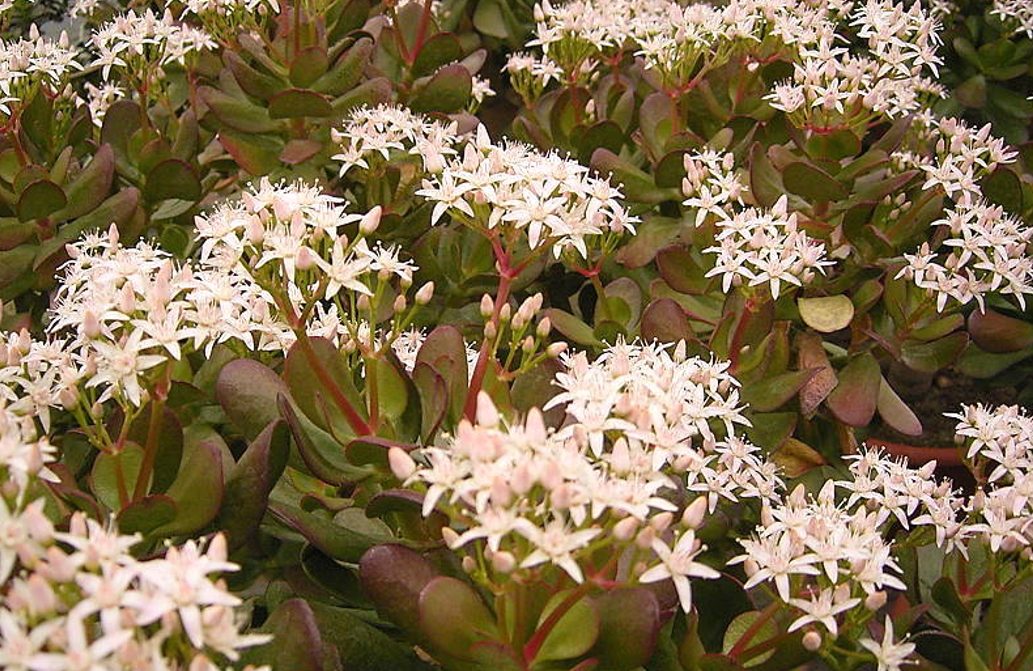 Image Source: Frank Vincentz, CC BY-SA 3.0 http://creativecommons.org/licenses/by-sa/3.0/, via Wikimedia Commons
Question: When does Jade plant flower?
Answer:
Jade plant flower or Crassula ovata is native to South Africa and Mozambique. It belongs to succulents. If we talk about Jade plant flowering, they are very common in the native but sometimes very difficult to see in other places of the world. 

Yes, Jade plants flower in the month of winter. Jade plant flowers are small white or pink. They look typically like other succulent flowers. 

Refer to the below picture for Jade plant flowers.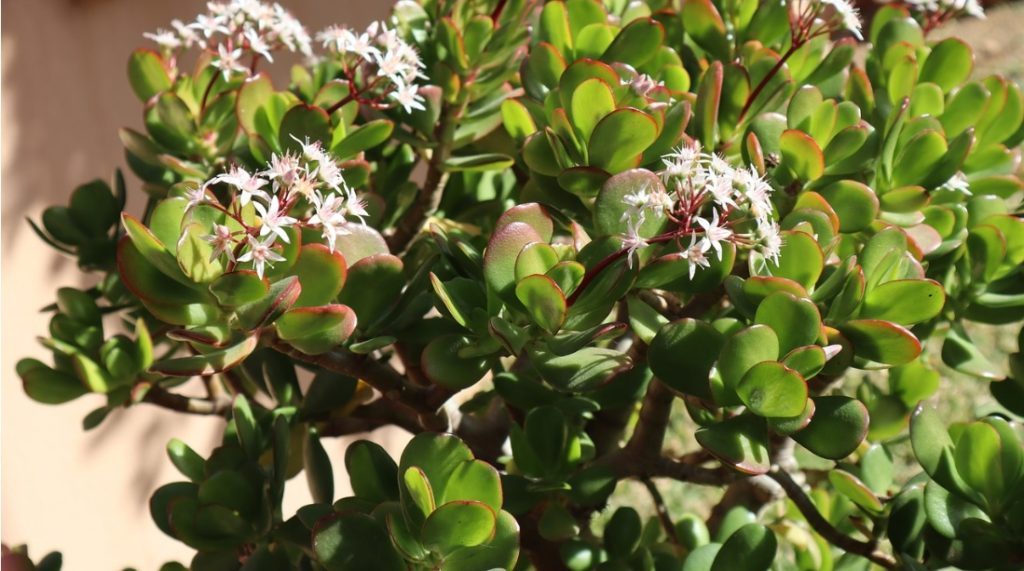 It is very difficult to see Jade plant flowers in our home garden. Jade plants do not get an appropriate climate for flowering. Jade plants mostly flowers in natural climates in the early winters when days are short and cold nights are long. In this condition, if the plant is not getting enough water for a long time, it produces white or pink star-shaped flowers. These are the favorable conditions for the Jade plant to flower.

Jade plant flower stem (inflorescence stem) is around 1.5 to 2 cm and flowers come in a star shape. The flower stalks are around 0.5 cm. White or pink flowers look awesome with a combination of dark green leaves of the Jade plant.

As this is a good luck plant or a feng shui plant, people believe that if a Jade plant flowers in your home, it brings good luck to you and your family. But even so, Jade plant flowers look very beautiful and give pleasure to your eyes and mind. There is a sweet fragrance in the Jade plant flowers which also become a point of attraction for you. 
Hope this was helpful in understanding Jade plant flowers and the conditions required for flowering.

Please read more articles related to Jade Plant.